So euhm… yeah. In any given circumstance this would be the point where I start feeling a tiny bit ashamed. Though right now I am not, as I am quite sure you all have at least once been victim of this guilty pleasure!
And such a delicious guilty pleasure it is. I am more than aware of my ridiculously long to be read list (517 books o.O ), and even more so of the fact that it just seems to keep getting longer and longer! Some days I just get lost in searching new books, it's like a compulsion, I keep browsing Pinterest and Goodreads and there is no stopping me! Unfortunately, those days are 'wasted' on searching new books to add to my extremely long TBR list and most of the time there is no time left for reading. I cannot explain why I keep hoarding books… but for some reason I do and I don't seem to mind it one bit.
A couple of days ago, after countless hours of browsing and adding books, I found a book which got me really excited. I do admit that the reviews are somewhat all over the place, but I still want to see (read) for myself.
This book's blurp sounds very very promising (I added the goodreads link so you can check all the info). Here is a little teaser to get you going:
It turns out that Amy is a book jumper, able to leap into a story and interact with the world inside.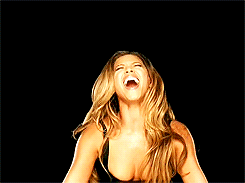 Imagine, just… imagine you would be able to do that! I get goosebumps and thrills all over (I know you do too, don't deny it now)!
So there is no doubt that I just need to read this book.
Have you read this book yet, and if so, what did  you think about it? Or have you added it to your to be read pile just a  moment ago? 😉 Have you found any books which you think I need to read? Let me know in the comments!